Coo it's been a tough week. Starting with the stress of our guests last week, my mood has slowly become more unstable. This week I was prepared to just crash out and recover, it wasn't to be.
On Tuesday my bipolar felt really out of control, in fact, everything felt out of control. It was hard. On Wednesday I spent 3 hours snoozing in the afternoon, just because I felt unable to function.
My eating is, once again, out of control, I'm munching chocolate again, along with big meals & snacks. The last of my worries at the moment really, but it frustrates me.
Basically, I feel totally off kilter. I feel, for want of a better word(s), mentally ill. And I guess there's a reason for that; I am mentally ill. And that sucks.
I look 'normal,' most of the time I present as 'normal' too, appearing stable and healthy, until I'm not. Until the world starts spinning and I panic, and I can't face the TV, or quiet room, or another person, or myself. Until my speech speeds up, and I feel that urge to live, really live, to be wild, to feel free and exiting and run on adrenaline. Until I crash and cry, and feel the loss and despair that knows me so well envelop me. Until I feel everything, all the emotions in the whole world inside me. Until I collapse from the exhaustion of it. Or until I wake up in a hospital bed at 4am to be told I had a psychotic episode.
Basically, this week has been full of all the feels. My mood chart that I keep for my psychiatrist is all over the place, my sleep has been up and down, my moods have changed, quite literally, with the wind, and I have been unstable. Not as unstable as when I was undiagnosed, untreated and very poorly, but unstable nonetheless.
I am mentally ill, and this is my life.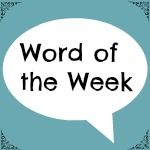 Please note: I have not been admitted to hospital for a long time now, I just felt it was important to share the reality of what can happen, and has happened to me in the past. I am, fortunately, not as ill as I was back then, and thanks to social support & medication I am hopeful that I will remain out of hospital and able to manage my illnesses at home for the foreseeable future.